Getting your period while in transit is nothing less of a disaster. Especially when the cramps hit you, adding to the discomfort.
In Karnataka, a passenger, Vishal Khanapure, along with his friend, were travelling on the 'Bengaluru to Hospet' train when the friend got her period and did not have a pad on her. He immediately called for a sanitary napkin and a Meftal Spas (a pain killer) by Tweeting to the authorities.
The 'Indian Railway Seva' promptly responded to the plea.
After making a few calls and Tweeting to 'IRCTC' and the'Indian Railway Seva', the two got an immediate response.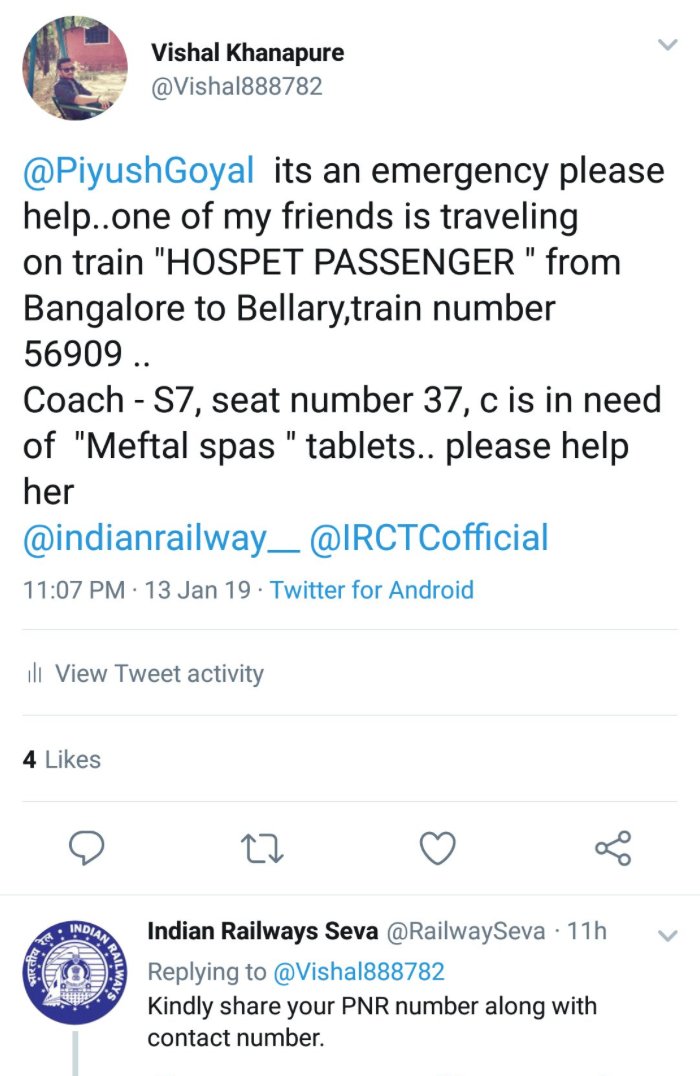 Speaking to Times of India, Khanapure said,
"At 11.06pm, an officer reached my friend and confirmed her requirements and took down her PNR details and mobile number. At 2 am, when the train reached Arasikere station, officials of the Mysuru division were ready with all the items she had sought. We are all surprised by the quick response"
After all the arrangements, they received the pad and medication about 140 km from where they boarded the train.
Officers confirmed the incident and said that they are always ready to help the passengers.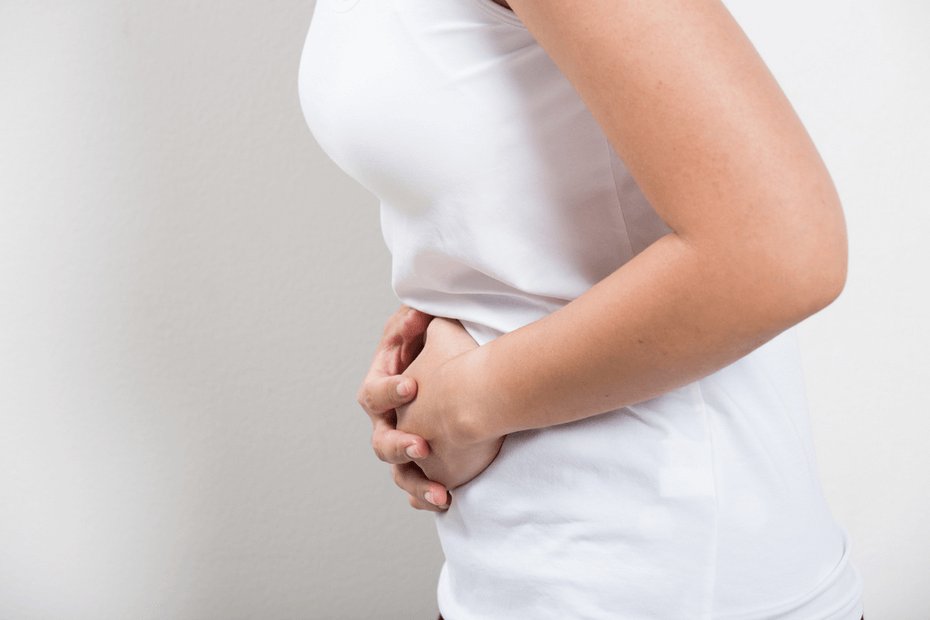 In February, the Railways said they would install sanitary napkin dispensers and incinerators at about 200 major railway stations across the country by International Women's Day on March 8.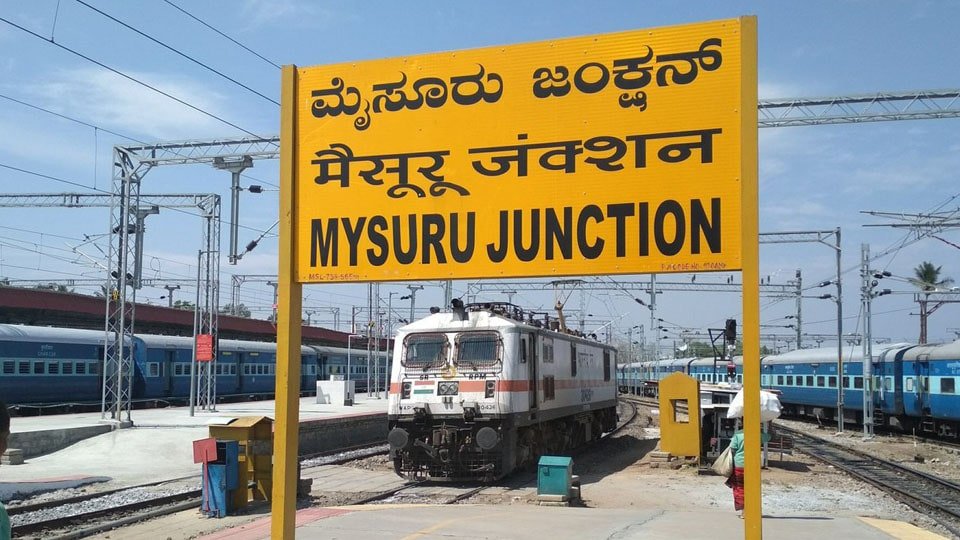 Railway Minister, Piyush Goyal even visited 'Dastak', a production unit started by Railway Women's Welfare Central Organization (RWWCO) for making eco-friendly and affordable sanitary pads at its Sarojani Nagar Railway Colony centre.
However, while these facilities have been announced in India, it is still absent. Infact, when at a railway station, one can't even find a legitimate first-aid box.
As great as this prompt response is, it makes us think, do we really need to Tweet about wanting medication? Availability of such medication should be commonplace, which should not involve asking for the authorities' attention on social media or making a number of calls.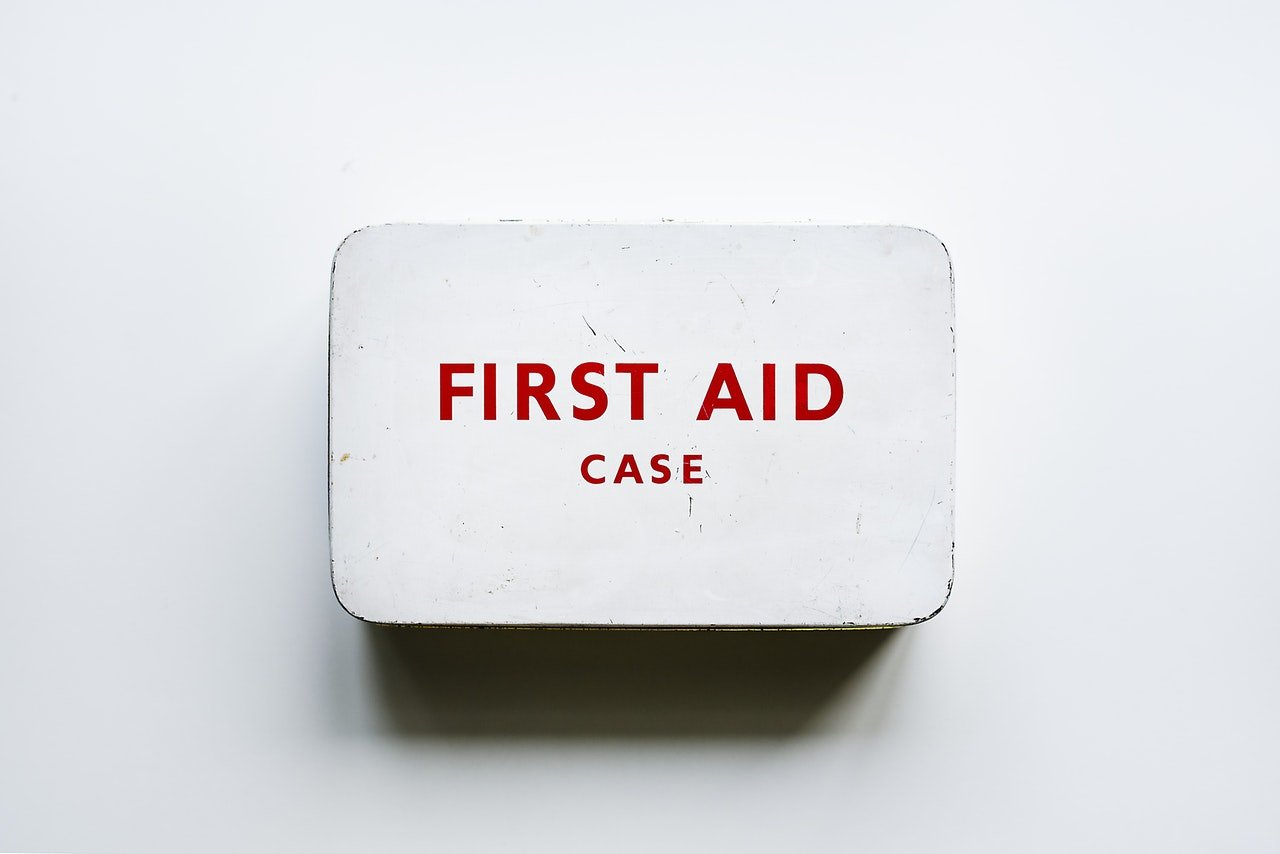 Getting hold of sanitary napkins and basic medication should be made available at ease.