In 2013, India's Border Security Force opened its doors to women officers. Three years later, Tanu Shree Pareek of Bikaner was the only woman among 66 men who had applied for the BSF Academy. In 2016, assistant commandant Pareek became the first woman combat officer in the BSF. "I wouldn't say it's an extraordinary feat. But even so, what I've observed is that a woman has to try harder and do better than her male colleagues just to prove herself. When one man achieves something, it's usually considered that all men can do it. And if one woman can't do something, it's thought that all women can't do it," she says.
Being the only woman in her batch, however, was no reason for Pareek to falter. She knew she had a long way to go, and she knew her limits would be tested. But the uniform was calling, and she had to succeed for the sake of all women. "I consider it my privilege that I was able to give the men equal competition. I had a good equation with them, but like any other workplace, if you are a woman who is not as competitive, you're considered a sister or a friend. Until the day you decide to perform well, when you suddenly become a competitor," she says.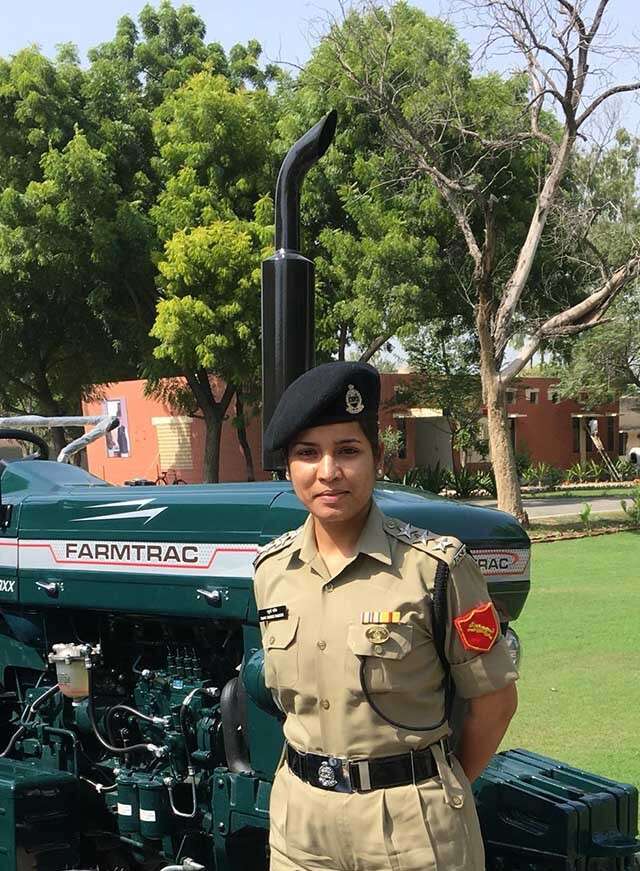 Pareek completed her engineering course and was even selected for a job at a leading MNC through campus placements. She knew, however, that working with machines was not her calling. She says, "I never wanted to work with machines—it's too passive and impersonal. I wanted a job that was interactive. That's when I decided to join the BSF and started prepping for it." At 22, a fresher just out of college, Pareek started studying for the UPSC exam. "The year and a half after graduating and while prepping for the BSF was the most stressful. On one hand, I had let go of a secure job and stability, on the other I wanted to join the forces, which could be totally uncertain," she recalls.
Two things kept her going—her family's support and her belief that she had started this journey for a purpose. Coming from a joint Marwari family, Pareek was always encouraged to do what she wanted. "I used to have this habit of starting things and never finishing them. My father used to get really annoyed with me for this. I played badminton at the state level, I was selected for a national camp, and I learnt horse riding and judo, but I didn't finish any of it. So I made it my life mantra to finish whatever I started, or never start anything at all," she says.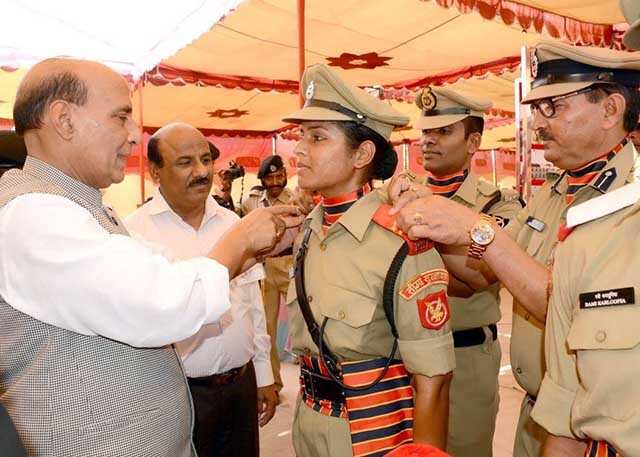 Ask her what the biggest challenges on the job are, and she says, "I think it's the lack of social interaction and isolation. We're posted in places that have little or no mobile network. Sometimes, I also think about the life I could have had; some of my friends are in New York, some in London, and I think, what if… but then I remember that this is not what I wanted from my life. I could have had a life of comfort, but I didn't want it." Another challenge is that one can never make one's own plans. "Life is very unpredictable. Within hours of getting our orders, we have to pack everything up and move. Sometimes, it gets so hectic that I forget where I am or what day it is," Pareek smiles.
Currently posted in Fazilka, Punjab, life is certainly no cakewalk for Pareek. The drug hotspot of the country can be quite a tricky ground to tread. "The problem is immense. Even if one drug packet is smuggled into the country, it has enormous social repercussions," she says. It's her belief in her capabilities that keeps her on her toes. She says, "Believe that you can do what you set your mind to. Don't go to someone else and ask them what you're good at; it's like going to a stranger and asking what your favourite food is. You're your best judge."